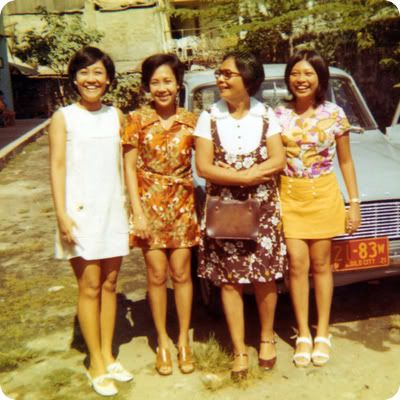 my mom (left) with her sister and friends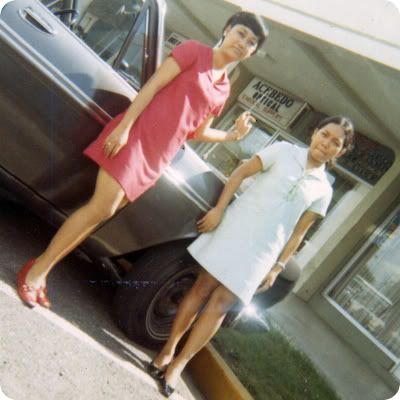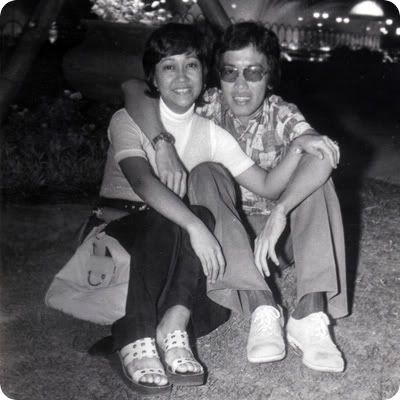 my mom and dad out on a date
Looking through old photo albums of my mom in the Philippines was my first glimpse into the style of the 1960s and 1970s. As a young child, I remember being so enamored by her colorful dresses and cute hairstyles. Since then, my love for that era has only grown, and it all started with pictures of my mom. She was my first, and best, style icon. She influenced my love of vintage culture and fashion in more ways than I can even express. I can only hope to be half as stylish as she was.
My mom passed away last month at the age of 59. She had been battling kidney cancer for almost a year. This has been a really tough few months for me and my family, and it will continue to be tough in completely different ways now that my mom is no longer with us. That is the big reason why I decided to put Ninja Vintage on hiatus for several months, and why I haven't been able to update as often as I had promised since I re-opened the store in March. Despite the constant delays, I continue to receive so much support from visitors and customers of Ninja Vintage, and I appreciate it so much. I love Ninja Vintage and do not plan on abandoning it anytime soon. There will be another update later in the month, and more frequent updates once summer starts.
In honor of my mom, for the months of April and May, 10% of all profits from Ninja Vintage will be donated to the American Cancer Society. Happy Mother's Day to everyone.