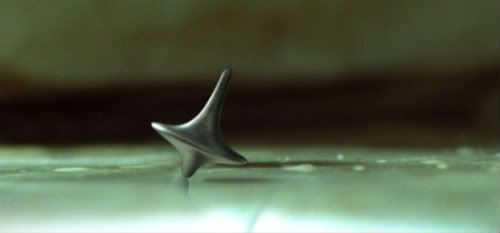 I've seen this film 3 times in the past 5 days. It is so mind-blowingly great.
I've been following Christopher Nolan's career since I first saw Memento in 2000. Each film that he's made since then has dealt with similar themes (loss, guilt, atonement) and possessed the same complexity, dramatic tension, and emotional resonance that have become his signature.

Nolan brings everything full circle with Inception. After seeing it for the first time, I felt that same distinct feeling that I had after seeing Memento a decade ago: astonished, amused, slightly unsettled, and knowing that I'd be thinking about it for days and weeks to come. There is no other director like Christopher Nolan. He is, arguably, my favorite director working today, and will undoubtedly be remembered as one of the greatest filmmakers of this generation.